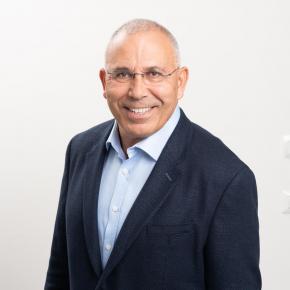 Former Managing Director, Israeli Ministry of Defense and Unit 8200; Co-Founder & General Partner, State of Mind Ventures, Israel
Pinhas Buchris , Brigadier General (Ret.) General Partner – State of mind Ventures, a Senior Business Executive, and Military Officer with extensive experience in management of large organizations and personnel, strategic planning, and technology development. Directly responsible for significant changes within the organizations under his command. 
Director General of the Israeli Ministry of Defense, Founder of the Cyber security capabilities within the Israeli intelligence, Head of 8200 Unit, the Israeli Intelligence Corps unit of the IDF responsible for collecting signal intelligence and code decryption. Led the 81 Unit – responsible for building cutting-edge technologies, and a Commando Officer. 
A Partner with Apax Partners and served as a mentor to numerous successful startups.  Brings vast technological experience along with an in-depth knowledge of the High-tech community. 
Was awarded the Israel Security award, the most prestigious national awards given in Israel.