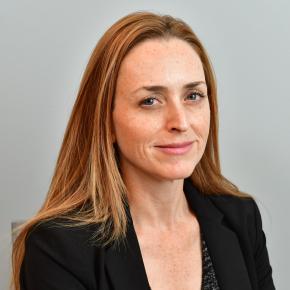 Israeli Economic Minister to North America, USA
Anat Katz serves as Economic Minister, North America heading the Government of Israel Economic Mission. In this capacity Anat is responsible for promoting Israel-U.S. economic and trade ties, with a strong focus on the promotion of Israeli exports, U.S. investments in Israel and bilateral research and development collaborations.
Anat held various positions in the Israeli public sector since 2002 when she first joined the Ministry of Economy and Industry. Anat served as Israel's Economic attaché in Singapore, Director for North and Latin America in the Ministry of Economy, and as Economic Minister at the Embassy of Israel in Washington DC.
More recently in Israel, and prior to assuming her current position Anat headed the International Affairs Division of the Israeli parliament, the Knesset, and later returned to the Ministry of Economy and Industry to establish and head the Ministry's Export Control Agency.
Anat holds an MBA and a Bachelor degree in laws (Honors Program) from the Hebrew University in Jerusalem, and is a certified lawyer in Israel.
Anat is married to Tal and is a mother of two boys.