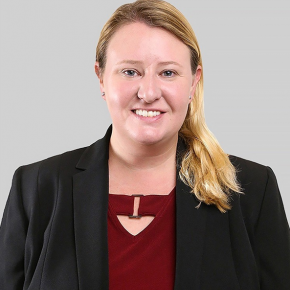 Kristen is an experienced litigator with a national practice focused on class action, data privacy, intellectual property and federal government contracts litigation.
She litigates complex cases across the country in federal and state court, as well as before federal agencies, including the Federal Trade Commission, International Trade Commission and Boards of Contract Appeals. Kristen also represents clients in appeals and amicus filings before the 2nd Circuit, Federal Circuit and U.S. Supreme Court. Kristen represents a broad range of clients across multiple industries, including technology, health care, construction, payment card and real estate.
Kristen understands that the key to success in any complex case is knowing the industry, and the way in which litigation impacts the client. In each case, she tailors a plan for resolution based both on her substantial experience and the client's unique circumstances. Recognizing that no two cases are the same, she takes a creative approach to resolving clients' litigation challenges that saves them time and money — and protects their reputations.