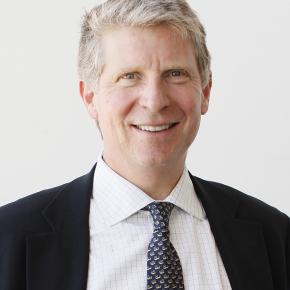 New York County District Attorney, USA
Cyrus R. Vance, Jr., has been Manhattan District Attorney since 2010. D.A. Vance's achievements include securing the first-ever convictions on New York State terror charges; taking down multiple domestic and international cybercrime and identity theft operations; recovering nearly $12 billion from multinational banks that violated U.S. sanctions; and creating the first Crime Strategies Unit in New York City, which leverages Big Data to reduce crime proactively.
 Recognizing that Manhattan is a hub for commerce involving customer identities and accounts, in 2010, D.A. Vance formed the Office's Cybercrime and Identity Theft Bureau, a specialized unit that has successfully prosecuted hundreds of criminal cases involving cyber intrusions, identity theft, fraud, and insider larceny against New York residents and institutions. In 2016, D.A. Vance opened the $10 million, 17,000-square foot Manhattan DA Cyber Lab—the first of its kind within a local prosecutor's office in the U.S. The Lab houses more than 75 prosecutors, investigators, and analysts who work together on fast-paced, complex cyber investigations.
 District Attorney Vance is a co-founder of New York City's Cyber Critical Services and Infrastructure Project, as well as the Global Cyber Alliance, a non-profit, cross-sector coalition focused on reducing digital vulnerability through the exchange of threat data and the development of open-source risk management solutions.