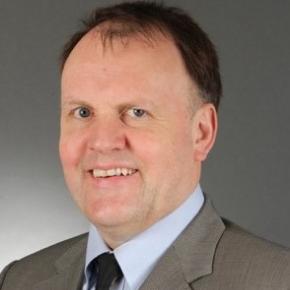 Executive Vice President, IT & Digital Transformation, Liberty Utilities, USA
John leads the IT function at Algonquin Power and Utilities Corp, a $10BN+ diversified power generation and utility company. He is focused on building an IT organization and platform capable of supporting this rapidly growing company. During his four-plus years there, John has overseen the integration of 500,000 distribution customers, and the standardization of IT infrastructure, applications, operations, and cybersecurity.
Prior to joining Algonquin, John spent 18 years as a consultant in the utility industry in North America, including 15 years at Accenture. John has worked at clients such as ERCOT, Hydro One, SoCal Edison, Enbridge Gas, and Ameren, helping these clients with large transformations involving major systems implementations and sourcing arrangements.