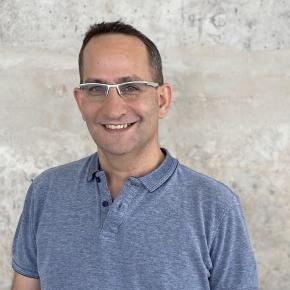 Head of Enterprise Software & Cyber Investments, Elron Ventures, Israel
Elik Etzion is a leading investor at Elron, responsible for expanding and overseeing Elron's portfolio, focusing on early-stage companies in the Cybersecurity and Enterprise Software domains.
Etzion, a retired lieutenant colonel, began his career at the IDF's elite 8200 unit, gaining a wealth of technological-operational experience and knowledge. Etzion's most recent positions at IDF included Deputy Commander of the Cyber Division, Head of R&D, and Head of the Cyber operations. 
Upon his discharge from the IDF, Etzion served as the Global CISO of Bank Hapoalim Group. He enhanced the bank's cybersecurity posture and contributed to the cyber-resilience of the entire banking sector in Israel.  
Etzion has extensive experience in the financial services sector and served as a board member of SHVA, Israel's credit card processor, a public company traded on TASE. He also held the Chair for the Board of Directors of Masav, Israel's automated banking clearing house
Etzion has a deep understanding of the Cybersecurity market and threat landscape enriched with years of practical experience.
Elik holds a B.Sc. in Computer Science (summa cum laude) and an MBA, both from
Tel-Aviv University