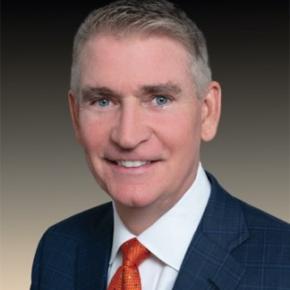 Managing Partner, AAC Utility Partners, USA
With over 24 years' experience evaluating and delivering mission-critical IT solutions to more than 70 utilities, Edwin has earned numerous awards for helping utilities successfully justify the purchase of new products and mission critical technologies through the development, negotiation and delivery of best practice implementation methodologies.
Prior to joining AAC as Managing Partner, Edwin founded and served as president of Voice Application Development, a leading IVR evaluation and design company where he negotiated project implementation agreements for multiple fortune 200 clients.
His impressive portfolio also includes a tenure with Conita Technologies, a virtual speech technology firm for whom he negotiated contracts in the North America and United Kingdom energy and financial markets, including his primary role in structuring the acquisition of Conita Technologies by Avaya.
Edwin has also served as regional manager for Systems and Computer Technology's (SCT) Energy, Utilities and Communications business unit—acquired by Indus in 2003—where he was instrumental in taking SCT's first CIS shared services offering to the North America energy market. This feat was accomplished in the midst of unprecedented growth at SCT—from 60 to more than 700 employees and revenues from $10M to over $150M.
Today, Edwin brings his company-development leadership and negotiation skill set to the projects of AAC's clients, ensuring their projects are solidly contracted, clearly-justified to stakeholders and beneficial to the functionality and bottom line of their organizations.
Edwin received his Bachelor of Science degree from Clemson University.