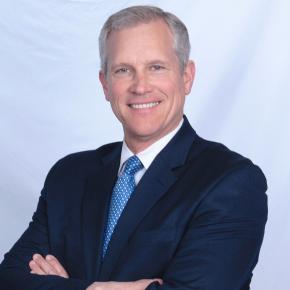 President, Potomac International Partners, Inc., USA
Phil Bond is one of America's most honored technology policy experts and the President of Potomac International Partners, a full-service consulting firm that was created with the merging of six separate firms.
A former US Undersecretary of Commerce for Technology, his 25-plus year career in Washington has included numerous citations for his leadership roles in the Executive branch, on Capitol Hill, at major high technology companies, and most recently as the CEO of TechAmerica, the largest technology advocacy association in the US.
Since 2013, Bond has been a consultant. He formed Bond & Associates and operated that tech-centric firm in its work with companies such as SAP, eBay, Google, Facebook, PGP, and AnchorFree along with early stage firms such as Bittrex, a Seattle-based cryptocurrency exchange, and SafeKey, an emerging cybersecurity firm based in Virginia.
In 2017, he also co-founded CyberUSA – a coalition of cybersecurity-focused nonprofits from 26 different states.
Since 2017, he also joined the board of directors of Verb Technology, a NASDAQ company based in southern California.
Bond has been accorded numerous accolades during his 30-plus years in Washington, DC, including:
Named to the Federal 100, the annual listing by Federal Computer Week of the most influential people in government technology;
Named one of the Top 50 Tech Leaders of 2003 by Scientific American magazine for his policy leadership around nanotechnology;
Elected Deputy Chair of the World Information Technology and Services Alliance, a federation of more than 70 national technology associations around the world;
Named a Tech Titan in Washingtonian Magazine's annual listing of tech leaders;
Recognized by Roll Call, the Capitol Hill newspaper, as one of The Fabulous Fifty, a listing of the most powerful staff in Congress
Earlier in his career, Bond served as Senior Vice President of Government Relations for Monster Worldwide, the world's largest online career site, and General Manager of Monster Government Solutions.
From 2001 to 2005, Bond was Under Secretary of the U.S. Department of Commerce for Technology and, from 2002-2003, served concurrently as Chief of Staff to Commerce Secretary Donald Evans. In his dual role, Bond worked closely with Secretary Evans to increase market access for U.S. goods and services and further advance America's technological leadership at home and around the world. He oversaw the operations of the National Institute of Standards and Technology (NIST), the Office of Technology Policy, and the National Technical Information Service. During his tenure, the Technology Administration was the pre-eminent portal between the federal government and the U.S. technology industry.
Bond joined the George W. Bush Administration from the private sector, where he served as Director of Federal Public Policy for the Hewlett-Packard Company, and previously as Senior Vice President for Government Affairs and Treasurer of the Information Technology Industry Council.
From 1993 to 1998, Bond served as Chief of Staff to the late Congresswoman Jennifer Dunn (R-WA). He was Principal Deputy Assistant Secretary of Defense for Legislative Affairs from 1992 to 1993. Earlier, Bond was Chief of Staff and Rules Committee Associate for Congressman Bob McEwen (R-OH) from 1990 to 1992. From 1987 to 1990, he served as Special Assistant to the Secretary of Defense for Legislative Affairs.
He is a graduate of Linfield University in Oregon, where he now serves as a member of the board of trustees. He also is a board member of the National Center for Women in Information Technology and Young Life of the Capital Region.
Bond and his wife, Diane, reside in Fairfax Station, Virginia.