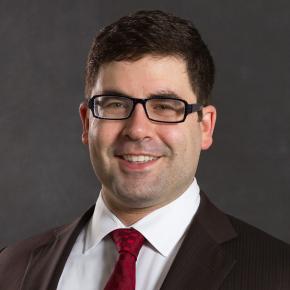 Co-Founder, Law & Forensics LL, USA
Daniel Garrie, Esq. is the Co-Founder of Law & Forensics LLC, where he heads the Computer Forensics and Cyber Security teams. Daniel has been a dominant voice in the computer forensic and cybersecurity space for 20 years as an attorney and technologist.
Prior to Law & Forensics, he successfully built and sold several technology start-up companies. Since co-founding Law & Forensics LLC in 2008, Daniel has built it into one of the leading cybersecurity forensic engineering firms in the industry. Daniel has both a Bachelor's and a Master's Degree in computer science from Brandeis University and a J.D. degree from Rutgers Law School.
Daniel has led cyber and forensic teams in some of the most visible and sensitive cyber incidents in the United States. He and his team have done work for three sitting U.S Presidents and several U.S. Attorney Generals, several fortune 500 companies, dozens of the largest private and public companies in the world, and in nearly every industry. Daniel and his team have been involved in thousands of investigations and disputes all over the globe. In addition, Daniel has been awarded several patents, which technology is used in the advanced cybersecurity and forensic platform he built with his team (Forensic Scan) currently used in the industry.
Daniel is also well-published in the cyber and cybersecurity space, authoring over 200 articles and books. Black's Law Dictionary 10th Ed cites him. in defining the terms "software", "internet", and "algorithm" . Additionally, he has been recognized by several the United States Supreme Court Justices for his legal scholarship. He is a trusted source and a thought leader in the cybersecurity field, being cited over 500 times to date in various articles and legal opinions.