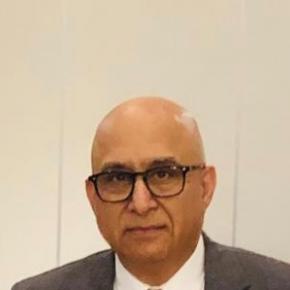 Former CISO, Fire and Rescue NSW, Australia
"Excellence in a Cyber Age" is building leadership in cyber security. Organizations have to be prepared to deal with the complexities of operating in an era of international cyber threat. CyberEx will provide a wide range of professional services in areas of cyber security governance, management, standards, frameworks and regulatory compliance.  Armed with well-defined interpersonal, critical thinking and problem-solving skills, along with proven effectiveness in building strong relationships with diverse individuals.
As CISO Fire and Rescue NSW my role was responsible for ensuring cyber resilience for the "000" critical infrastructure.  I spearheaded the establishment of standard for crown jewels identification and assessment of cybersecurity risk and all applicable cybersecurity controls to analyze control gaps and maturity requirements for risk mitigation that resolved Fire and Rescue NSW "000" critical infrastructure cyber risks. Chaired and involved with the NSW Cybersecurity Steering Group to support the creation of overall government policies, procedures, strategy and NSW cyber-program of work, as well as part of a working group to incorporate operational technologies (IoT) and critical infrastructure agencies.
I am strategic, analytical, and security-focused professional, with extensive leadership experience in cybersecurity and IT operations management. Armed with proven expertise in planning, developing and leading strategic security solutions process and programs to identify and prevent cyber security risks to daily operations. Equipped with comprehensive knowledge of cyber policy, information security, security technology architecture roadmap, framework, and compliance. Known for hands-on leadership approach in supervising cross-functional teams to achieve performance enhancement.